Ayesha, RadhiAllahu Anha was the dearest wife of the Prophet, peace be upon him. It is her unique virtue, that Allah cleared her from that which the people accused her of, and Allah, the Exalted proclaimed her innocence in a Revelation which will be recited by Muslims until the Day of Resurrection.
Allah said that Al-Ifk brought good to her and was not bad for her in any way. Neither was she at fault nor was this something that would degrade her status. Rather it was something by which Allah elevated her status and raised her level.
Al-Ifk marks a significant incident in the life of the Prophet Muhammad, peace be upon him. Rumours were spread about his Wife like wildfire across the community. The whole community was tested. Allah, the Exalted then revealed ten verses that declared Ayesha's (RadhiAllahu Anha) innocence.
So, what really happened?
Innocence of Ayesha, a Powertalk by Ustadh Kashif Dilkusha will teach you numerous lessons in the story of Al-Ifk & will guide you to implement the Quran into your everyday life.
Why Do You Need This Course?
Nowadays, all it takes is a click of a button to spread a rumor about someone, whether it's a celebrity, friend or family we tend to jump to immediate conclusions and make judgements based on speculations and rumors.
We may have been a victim of someone's gossip or haven been a part of spreading false news about someone. Learn what Quran and Sunnah says about gossip, backbiting and harming a person's reputation.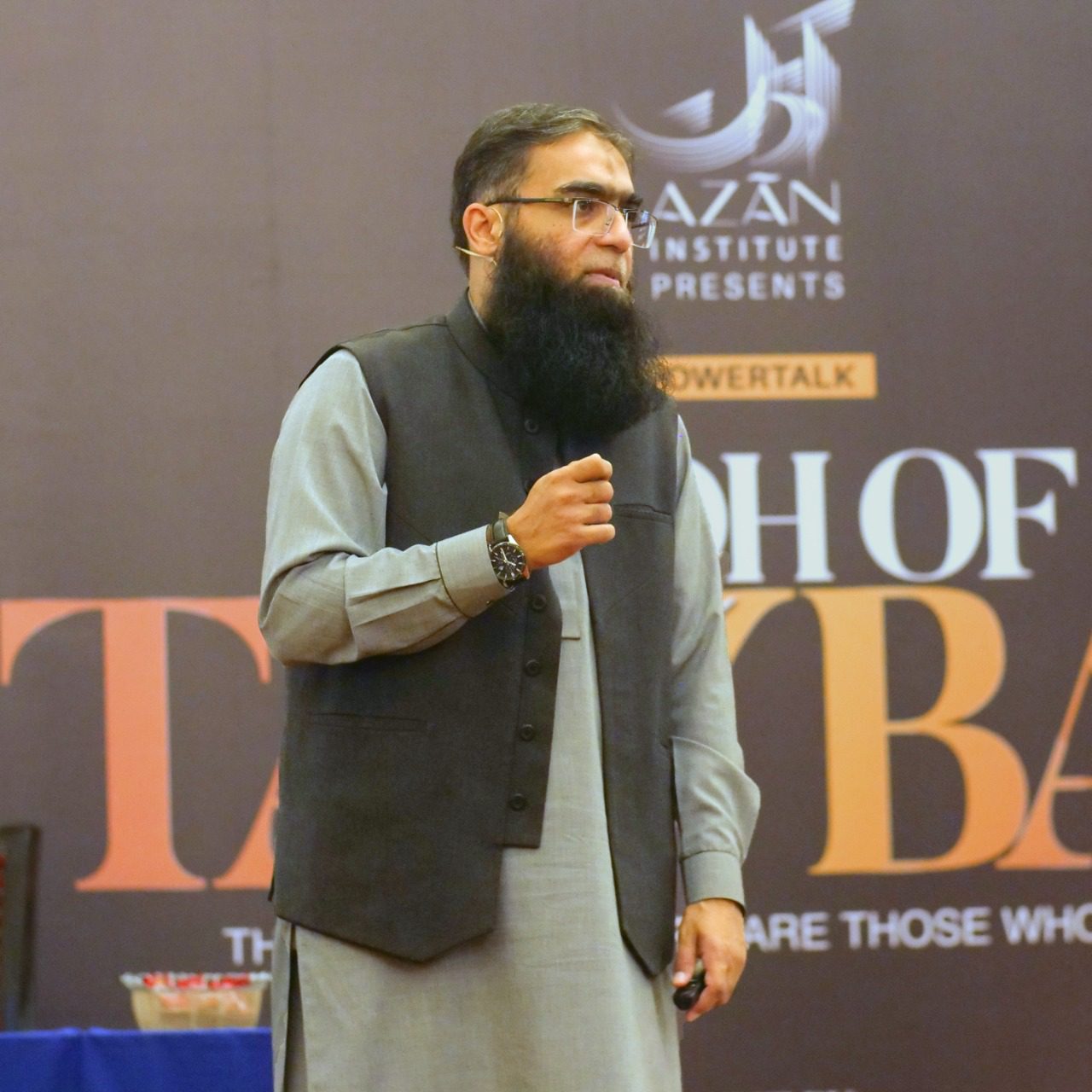 Ustadh Kashif Dilkusha is the founding member, lead instructor and the President of Azaan Institute.
Ustadh Kashif Dilkusha completed his 8 Years Dars-e-Nizami and was awarded a graduation degree in 1st division (Mumtaz) under the supervision of Wifaq-ul-Madaris.
He earned his B.S. in Economics in 1998 Southeastern University, Washington D.C. Kashif then completed his Masters of Business Administration from Iqra University, Karachi.
Ustadh Kashif is actively involved in spreading the message of Islam. While teaching deen he combines his experience with 'ilm and a modern understanding which is certain to leave the students skilled and empowered. His passion for teaching is evident in his energetic and engaging style.
At present, Kashif is keenly involved with various Da'wah projects and activities held in Karachi. These projects and activities include delivery of Friday Khutbahs and lectures at numerous Masajids and institutes. His articles have been published in www.muslimmatters.org.    
Ustadh Kashif had never failed to make the topic easy to understand. His efforts and sacrifices for Azaan will not go unnoticed in front of Allah. Whatever Ustadh Kaahif has written on the blackboard of his students' lives can not be erased. Jazak Allahu Khair for opening our eyes, inspiring us and motivating us to do more. May Allah put barakah in all your affairs. Ameen.
Sohail Abid
Islamabad
He is a great Instructer, great personality. The way of conveying lecture is really nice, full of energy. The most best thing is the presentation system.
Aqib Amin
His way of teaching is so amazing that by the will of Allah and due to his very easy way of teaching, I am now part of Azaan Alhamdulillah, otherwise I was so afraid to attend any dars sessions etc. I attended first power talk thaught by him and it clear the stigma in my mind and heart about Daaee. May Allah preserve him and increase him in knowledge and Barakah
Sara Abdullah Bangash
Good explanation of concepts by teacher.
Nabah Munir
Sharjah, UAE
The instructor is awesome as ever. MaShaAllah. Absolutely satisfied with his friendly and interactive teaching methodology. One of the reasons why I signed up for this course was Kashif bhai being the instructor. MaShaAllah.
Samah Arshad
Lahore
Best instructor. Did not let you get overwhelmed with the amount of information. Always kept it simple for people like us to understand who really don't have a huge background knowledge. Amazingly conveyed everything. The humour was used in a very decent manner. Jazakallah Khairan Kaseera.
Hamna
Gujranwala
One of my favourite instructor, explained everything with clear details, though it was a virtual session but still the interest was built up till the end.
Javaria Sohail
Lahore
His method of teaching is really comprehensive and he deals with his students kindly and lovingly. Thank you so much for teaching us that much needed course.
Anam Riaz
Mandi Bahauddin
Instructor had good grasp over the subject. He has a good teaching methodology in order to make the course interesting as well as informative.
Abdul Haseeb
Daska
Such a dedicated teacher who has full grip on the topic. His light sense of humour and energy helped to keep everyone attentive and involved.
Sumaira Sheikh
Islamabad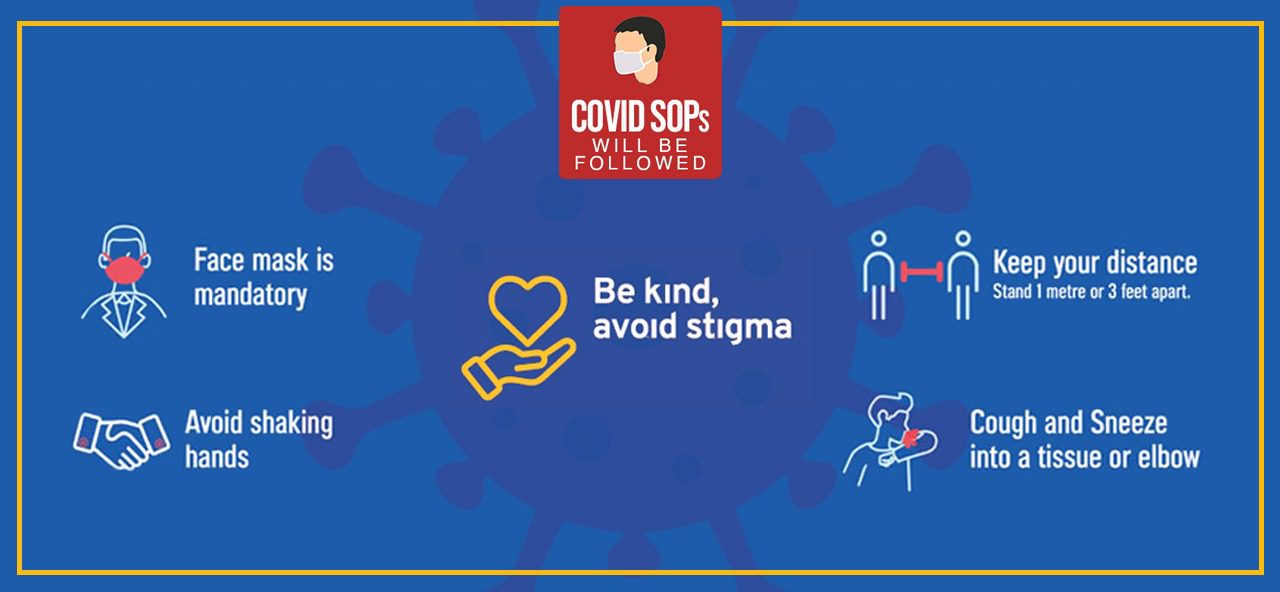 Venue: Mughal e Azam Marquee, Sialkot