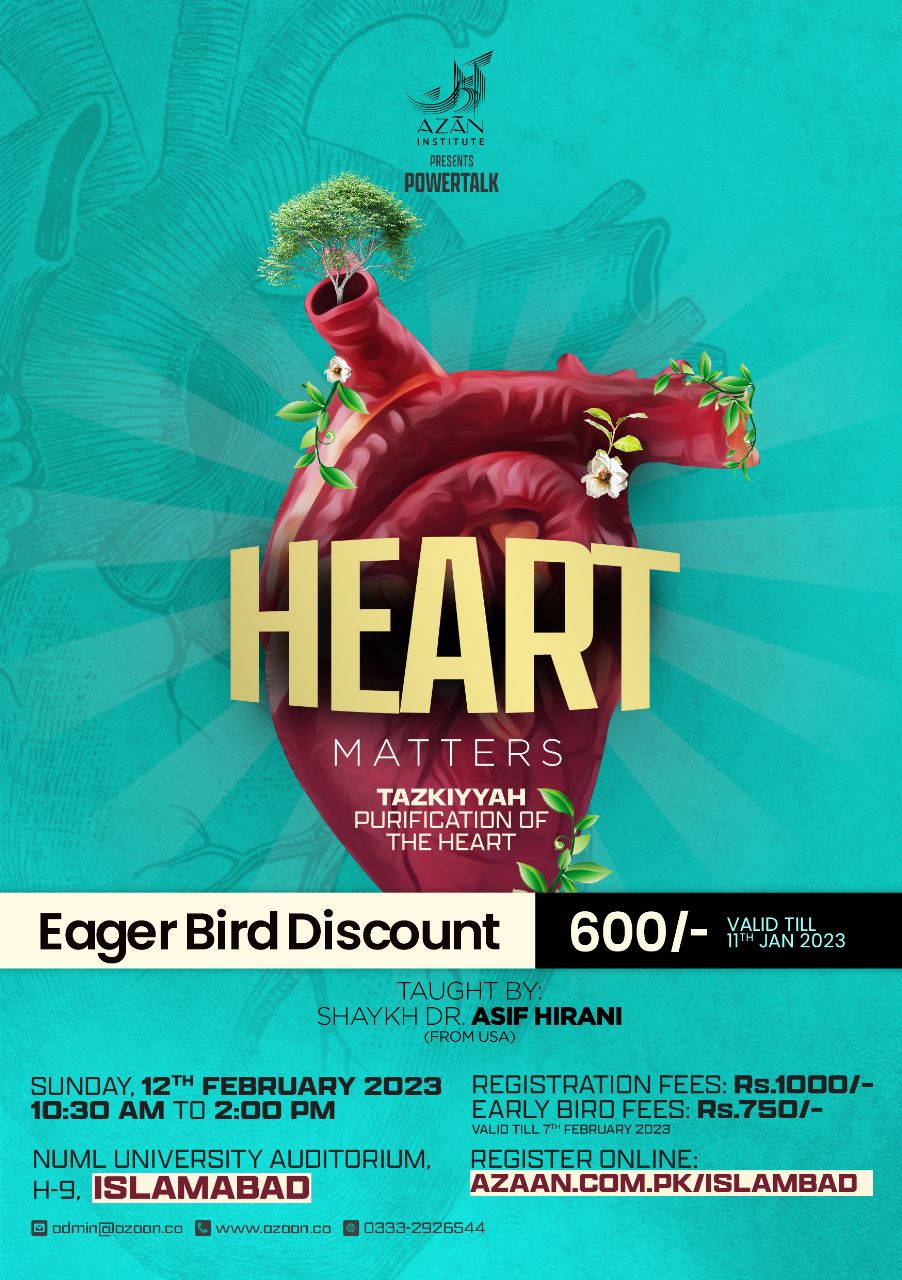 "Indeed, Allah loves those who are constantly repentant and loves those who purify themselves." (Quran 2:222)
In today's world, "Self-Development" has become of utmost importance and has become a topic of interest for the modern men and women. While it's focus is towards professional and personal skills, it lacks the essence of spirituality. Allah's religions, since the beginning of time, have commanded us to work towards self-development from a religious perspective. This process is termed as 'Tazkiyah' which begins at the heart. The heart is the most crucial part of the body and is directly connected to one's soul.
"Truly in the body there is a morsel of flesh, which, if it be whole, all the body is whole, and which, if it is diseased, all of [the body] is diseased. Truly, it is the heart." [Bukhari & Muslim]
Tazkiyah literally means "purification", and when the heart is purified, anything that stems out of it is good. When a seed finds a healthy environment, it grows itself into a strong tree likewise once we purify our inner self from hatred, animosity, jealousy, and unhealthy attachments to the Dunya and adorn it with imaan, our heart then reaches its full potential and actualizes the purpose we were created for. This is a life-long battle for our greatest enemy, Shaitan, also targets the heart, trying to fill it with negative feelings.
The best place to learn tazkiyah is from the one whose heart was washed by the noblest of angels with the holiest of waters, Prophet Muhammad ﷺ. Azaan Institute presents "Purification of the Heart" by Dr. Asif Hirani which will enable us to understand how to keep our heart clean to improve our personal and communal lives and build a stronger connection with Allah.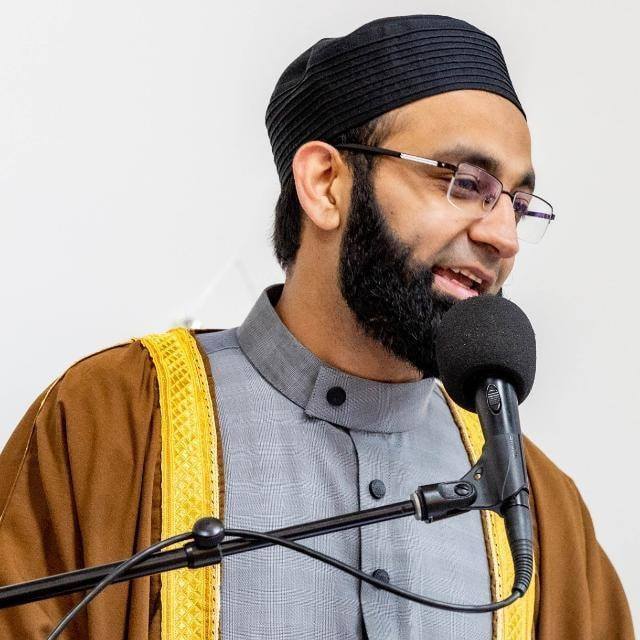 Asif Hirani completed his Bachelor of Business Administration in Fashion designing before he started his journey towards the Deen and pursued Islamic Studies.
He has completed his Masters in Islamic Studies (Usul-ud-din) from Karachi University
He holds a PhD from Al-Madina International University in Tafsir & Uloom-ul-Quran.
He is the author of several books in multiples languages including "Principles of Men-Women Interaction in Islam" & "Tafsir of Surah Yousuf from psychological perspective".
• Introduction to Tazkiyah

• Recognize the condition of the heart

• Praiseworthy traits of the heart

• Negative Traits of the heart
Why do you need this course?
Our purpose in life is to worship Allah and so our fate on the Day of Judgement rests on the state of our hearts and hence our actions. As the heart influences our thoughts, which then become our words and habits, it is essential we develop pure intentions through tazkiyah for it leads to sincerity in our daily actions and worship.